State Board of Agriculture
The Department is governed by the State Board of Agriculture. The Board consists of five members appointed by the Governor of Oklahoma with the approval of the Oklahoma Senate. The Governor designates one of the members as President of the Board, who serves as the Commissioner of Agriculture. The Commissioner is responsible for overseeing the day-to-day operations and policies of the Department.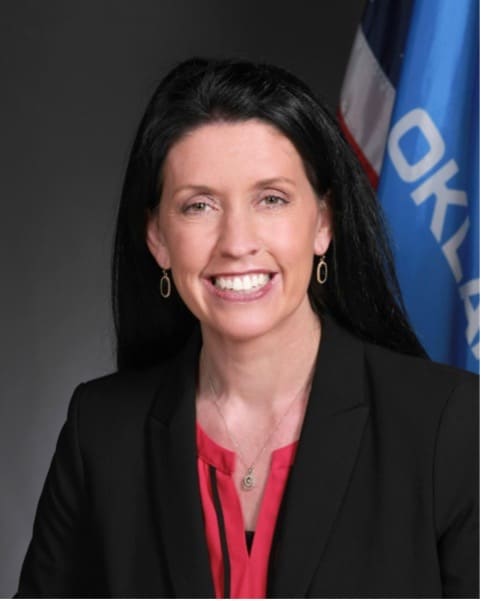 Blayne Arthur; Stillwater; Phone: (405) 522-5488
blayne.arthur@odaff-staging.kochcomm.dev

On January 14, 2019, Blayne Arthur was sworn in by Governor Kevin Stitt as the Oklahoma Secretary of Agriculture—the state's first female to hold the position. She acts as Governor Stitt's chief advisor on policy development and implementation related to agriculture, food and forestry, and holds the titles of Oklahoma Commissioner of Agriculture and the President of the Oklahoma State Board of Agriculture.

Secretary Arthur grew up in Chickasha, Oklahoma, where her family raised horses, cattle, wheat, alfalfa and soybeans. Upon graduating from Oklahoma State University in 2004, with a bachelor's degree in agricultural economics, Sec. Arthur took a role in small-business financing for Rural Enterprises, Inc and traveled throughout Oklahoma. Secretary Arthur began her tenure at the Oklahoma Department of Agriculture, Food, and Forestry in 2009 working for Secretary Terry Peach and later as the Deputy Commissioner of Agriculture for Secretary Jim Reese where she stayed from 2011 to 2016. In 2016, she served as the Executive Director for the Oklahoma 4-H Foundation until her appointment by Governor Stitt.
Secretary Arthur served as the President of the Midwestern Association of State Departments of Agriculture in 2019. She currently serves as the Animal Ag Committee Chair for the National Association of State Departments of Agriculture and the Secretary/Treasurer for Food Export Midwest. She is the 2016 Oklahoma Cattlemen's Association Distinguished Service Award Recipient; remains active in Oklahoma Farm Bureau, Diamond Hats, Oklahoma Beef Council and Oklahoma 4-H and FFA programs. Arthur has been selected for multiple honors including Oklahoma Agricultural Leadership Program Class XV, a Journal Record 2011 Achievers Under 40 honoree, a Journal Record Fifty Making a Difference Honoree in 2019 and 2020 and the 2014 Oklahoma Agricultural Woman of the Year.

Secretary Arthur married Jerrod Arthur in 2006 and they have two children, Kelton and Kennedy, who both enjoy showing cattle and horses. The Arthur family lives east of Stillwater and raise show cattle for 4-H and FFA members.
Downloadable biography for Sec. Arthur | Downloadable Headshot of Sec. Arthur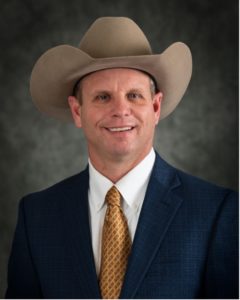 Clay Burtrum, Stillwater; (405) 747-9865
clay.burtrum.odaff@odaff-staging.kochcomm.dev
Clay Burtrum represents northeast Oklahoma and operates a cow/calf and beef stocker operation in Payne and Pawnee counties. He also co-owns Farm Data Services, a managerial accounting firm serving the needs of farmers, ranchers and rural businesses. His background includes various roles and management experience in the feedlot, cattle contracting, farm and cattle appraisals, and crop and livestock insurance. Clay is passionate about agriculture and is active in both state and national beef leadership. He has served as chairman of the Oklahoma Beef Council and has been a district director of the Oklahoma Cattlemen's Association. He is involved in the National Cattlemen's Beef Association, serving as the Region IV Federation Vice President, on the Finance and Audit Committee, and is currently serving as Vice Chairman of the Federation of State Beef Councils. A proud OSU alum, Clay serves on the Animal Science Alumni Board and is a graduate of the Oklahoma Ag Leadership Program, currently serving on the OALP advisory board. He was also an inaugural member of the King Ranch Leadership Program and has served locally the last nine years on the Payne County Farm Service Agency county committee. He holds the ag industry in the highest regard and does his best to make an impact.
Joe Farris, Fairview; (580) 455-8063
joe.farris.odaff@gmail.com
Joe Farris of Fairview has a long history of involvement in the agriculture industry. He currently serves as the Sr. Vice President of Bank of Western Oklahoma in addition to owning and managing an operation of bulls and replacement heifers. He earned a bachelor's degree in Agriculture Education from Oklahoma State University and taught at Fairview as the Agriculture Education instructor from 1978 to 1982. Farris has served on the State Board of Agriculture since 2006 and is also a member of the Dewey County Fair board. He is also currently serving on the Dewey County Excise Board.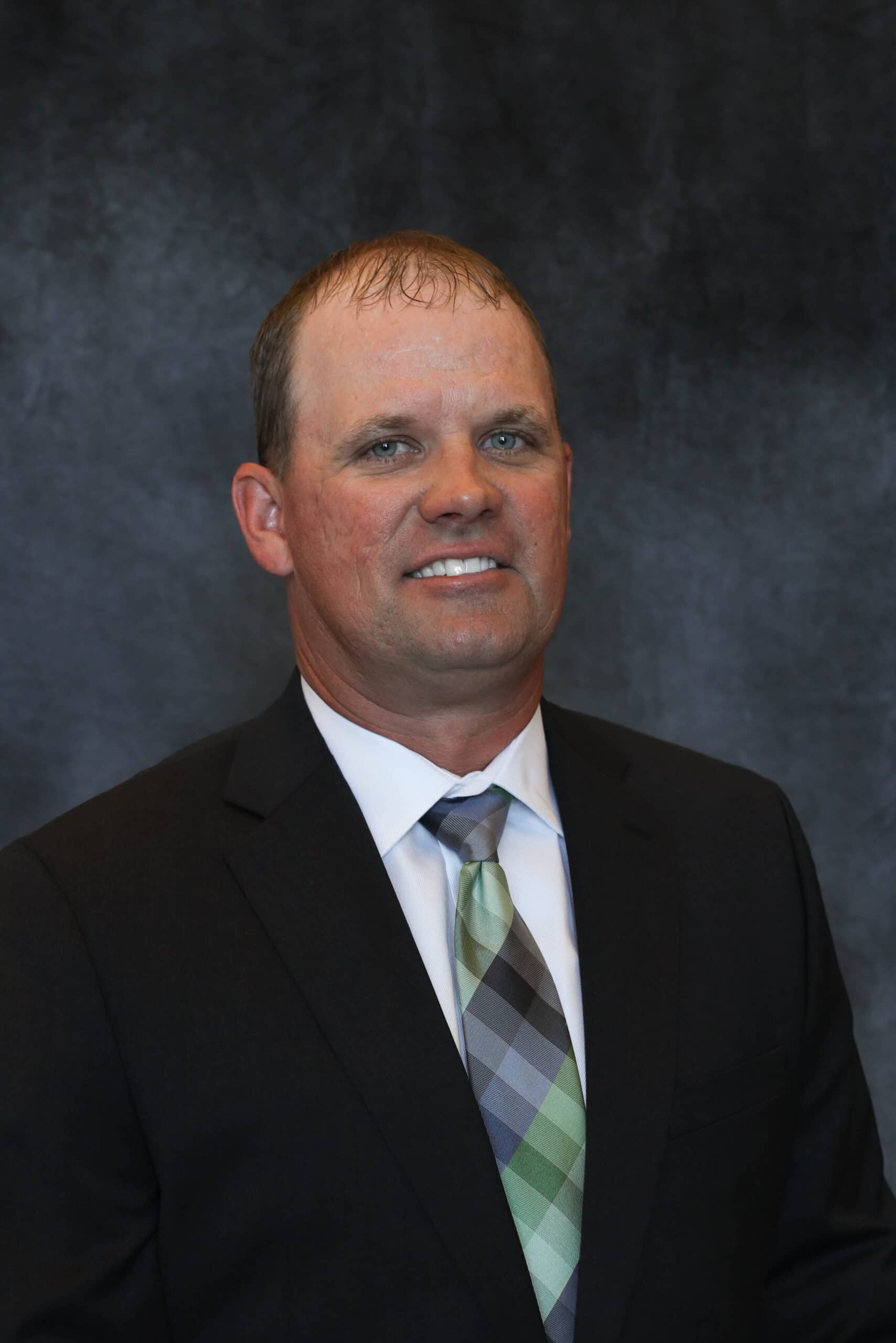 Nocona Cook, Cordell;
nocona.cook.odaff@gmail.com
Representing the Southwest district, Nocona Cook is no stranger to supporting Oklahoma agriculture. As a fifth-generation farmer in his family and the owner of Cook Farms near Cloud Chief, OK, he raises wheat, alfalfa and cotton– all in addition to his commercial cow-calf operation and custom swathing and hay-baling business. He has held many leadership roles including serving on the Washita County FarmBureau Board, the Oklahoma Farm Bureau Young Farmers and Ranchers Committee, Washita County Cattlemen's Board and the Cordell School Board. He is also the President of the Washita County Fire Association and the Fire Chief/EMT for the Cloud Chief Fire Dept.





Brent Bolen, Idabel; (580) 612-6002
brent.bolen.odaff@gmail.com
Brent represents Southeast Oklahoma and has a long history of involvement in Oklahoma agriculture. He and his family are chicken, cattle and hay producers in McCurtain County. His company, Bolen Farms, is a contract poultry producer for Tyson Farms. The Bolen family has multiple poultry broiler houses that produce more than 900,000 eight-pound chickens per year. Boland is an advocate for Oklahoma producers and has served on the Oklahoma Agriculture Advisory Committee, Vice President of the McCurtain County Farm Bureau and president of the Idabel School Board.